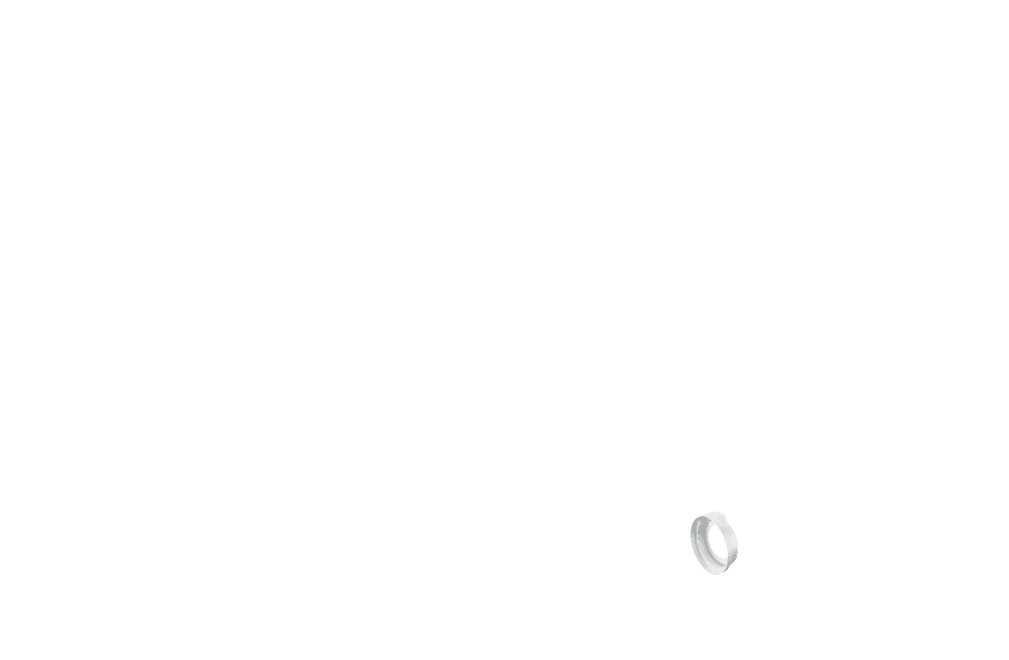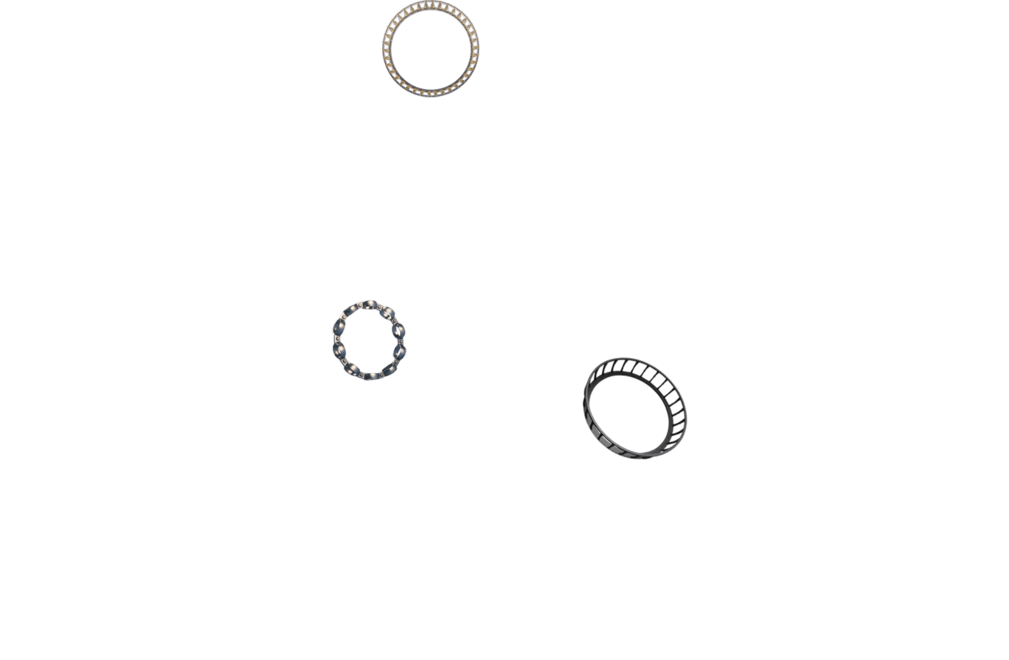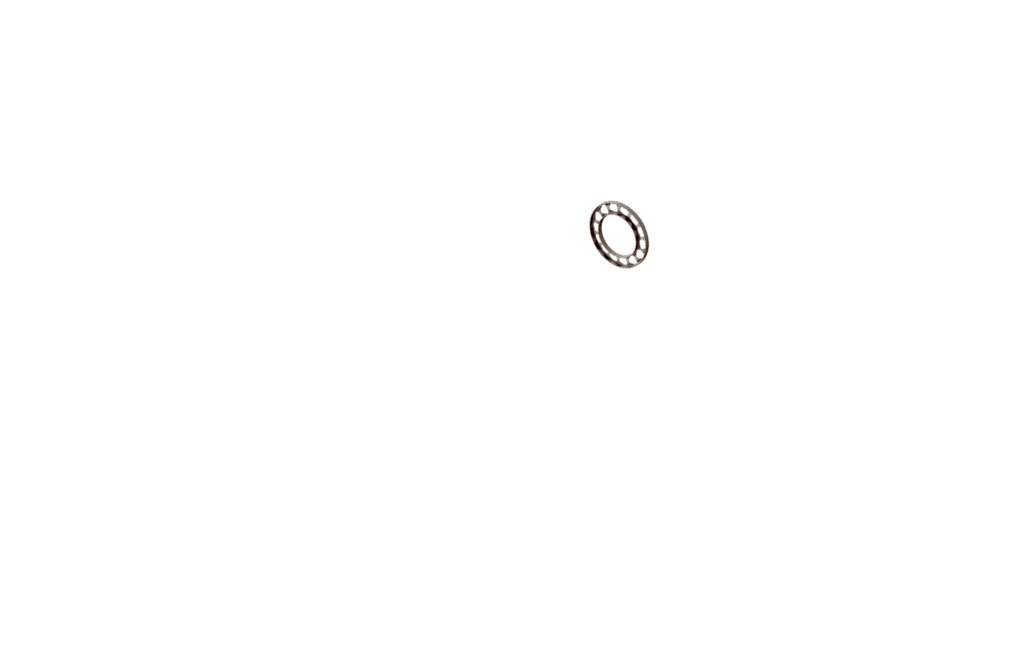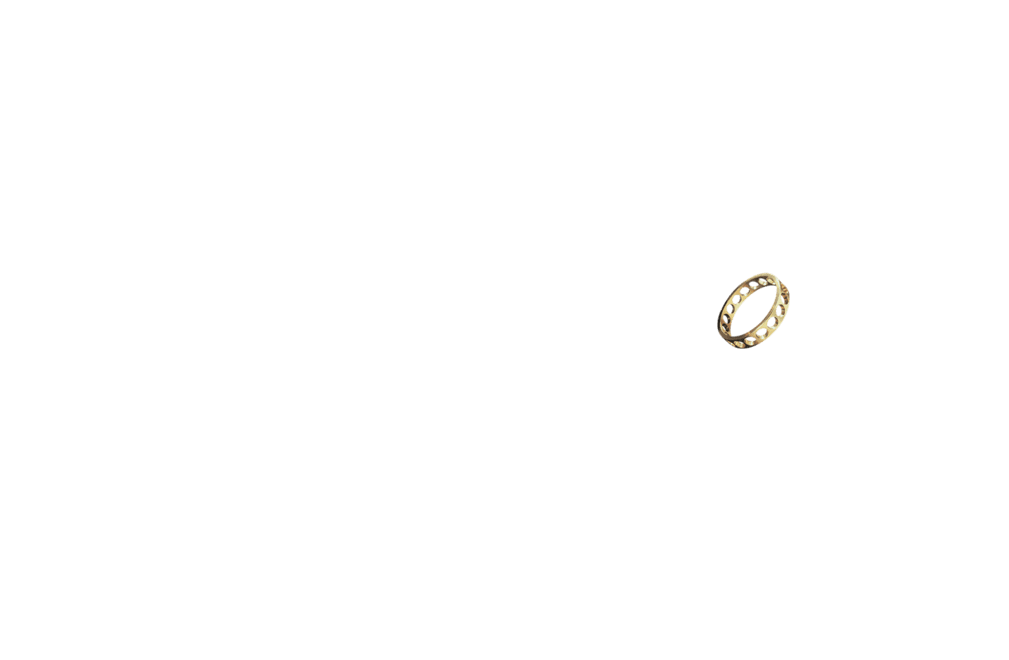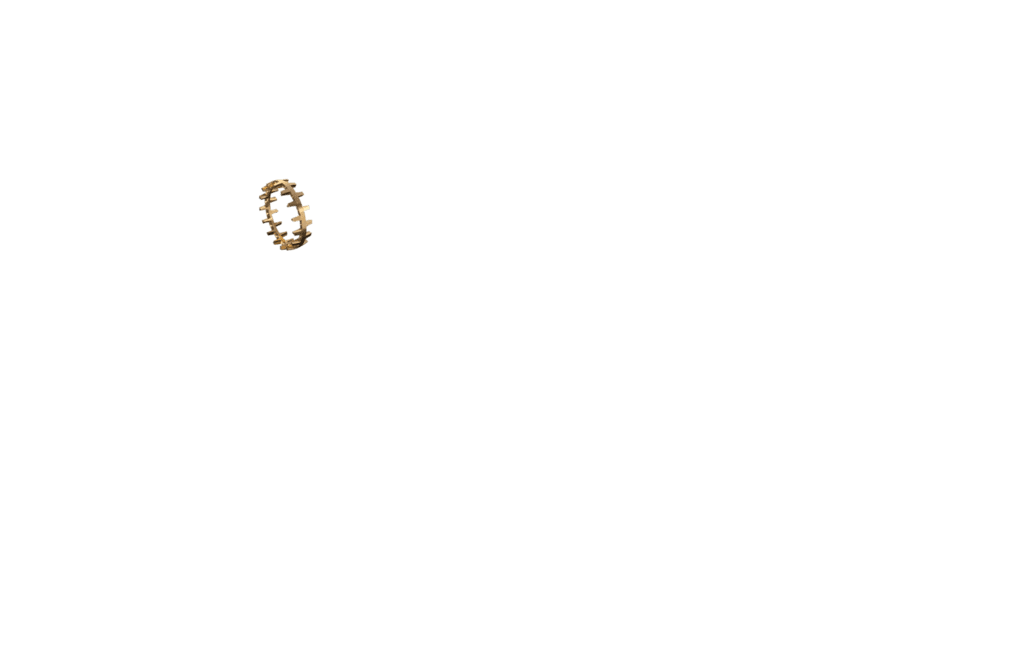 UNLOCKING EXCELLENCE
THROUGH
PRECISION ENGINEERING
Harsha is a TPM certified Precision Engineering Company manufacturing Bearing Cages and Stamped Components following World Class manufacturing practices. Speed, Accuracy and Flexibility drive our operations without compromising on Health, Safety & Environment.
HARSHA CELEBRATES
PRECISION
AS A WAY OF LIFE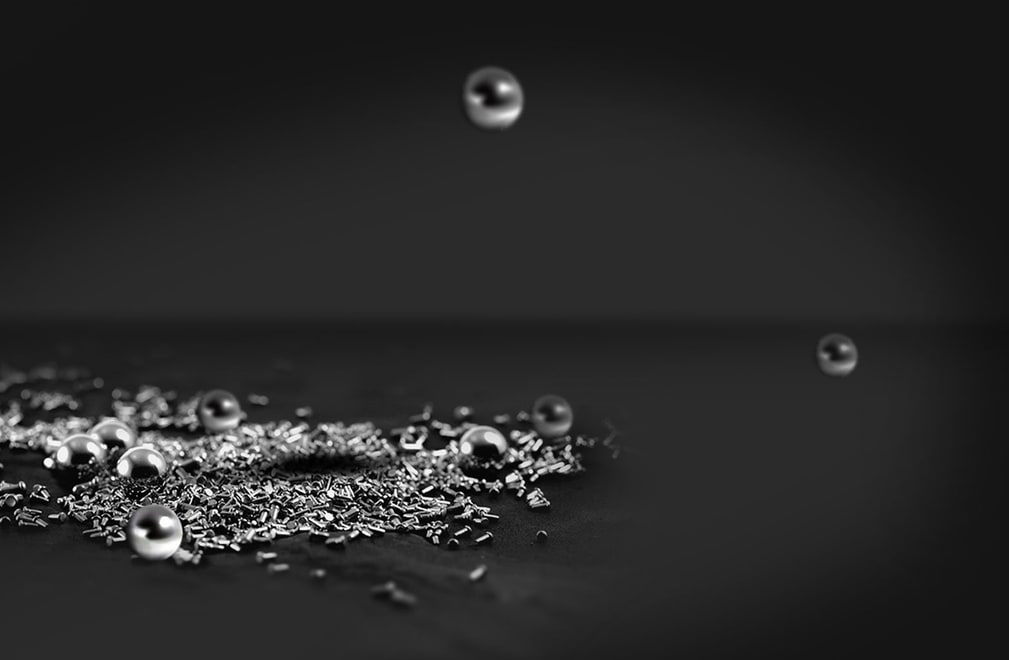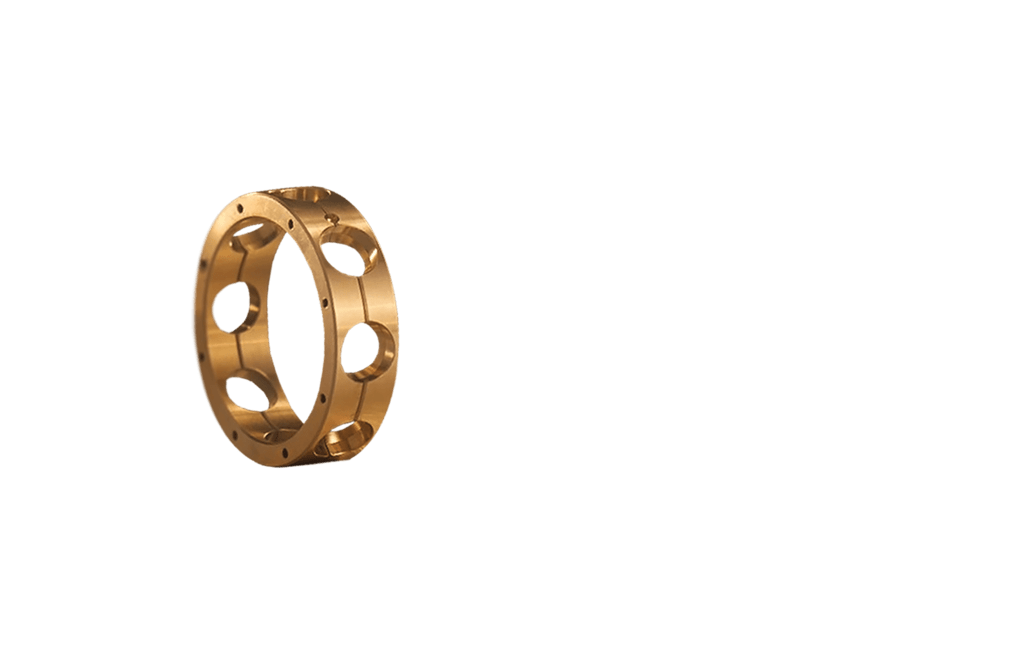 A WORLD OF
PRECISION
Harsha Engineers expresses itself as a core engineering company which consistently focuses on continuous learning and experience to produce world class products. Since its inception in 1972, Harsha has leveraged continuous customer engagement to embed world class manufacturing practices thriving on an ecosystem of precision engineering.
From an early start as the manufacturer of taper roller bearing cages, the company runs multiple manufacturing bays for brass, steel, and polyamide cages as well a capability to deliver stamping components primarily for the automotive sector. Using manufacturing flexibility and cost competitiveness as its biggest strengths, Harsha has created an emphatic global footprint while adhering to key compliances for manufacturing and environmental standards.
​Developed first cage for
​taper roller bearing.
​Developed
Brass Machined Cages
as an import substitute.
​ – New facility in Changodar, Ahmedabad.
​ – Introduced state-of-the-art manufacturing facilities for​
pre-riveted Ball Bearing Cages for the first time in India.
​ – The technical knowhow was sourced from shimizu seiko of osaka
​ – ISO 9002 certification received.
​ – Tool room established with
​ german & japanese cnc machines
​Harsha establishes a 100% export oriented unit
​at moraiya, ahmedabad with technical knowhow from
​usa for
​taper roller bearing cages.
​Polyamide cage shop setup in
​changodar, ahmedabad
​ – ISO / TS 16949:2002 Certification received.
​ – Implemented ERP system – SAP.
​ – Started production of Bearing Seals and
​ other stamped components.
​ – Taper automation division established at
​ changodar, ahmedabad.
​ – Started production of
​ steel spherical roller bearing cages.
​BRASS MACHINED CAGE shop established in
​MORAIYA, AHMEDABAD
​Setup new World class,
​DEEP GROOVE BALL BEARING facility at
​CHANGODAR, AHMEDABAD
​- ISO 14001
Environmental certification accredited
​- Backward integration with
​ BRASS FOUNDRY
​SIX SIGMA implementation
​across the organization
​HARSHA opens new
​manufacturing facility in
​changshu, china
​Large Size Bearing cage
​division facility at
​changodar, Ahmedabad
​Acquired cage manufacuring unit
​and brass foundry in
​suzhou district of china
​Passed TPM health check up first assessment
​ISO 50001 Energy Management System certificate accredited
​Passed TPM health check up first assessment
​ISO 50001 Energy Management System certificate accredited
BRASS CAGES HAVE SALIENT CHARACTERISTICS OF HIGH RIGIDITY, HIGH STRENGTH AND IS SUITABLE FOR HIGH TEMPERATURE OPERATING CONDITIONS.
They are classified in two types
Roller Cages
Ball Bearing Cages
to meet customer requirements.
Brass Cages can be
Machined
Stamped from Brass Strips
Turned out of Brass Tubes
RAW MATERIAL
CuZn39Pb1AI-C, CuZn40Pb2, ALCOP and HBSC
MANUFACTURING CAPABILITIES
SIZE RANGEUPTO 1200 MMSIZE FOUNDRY CASTINGSUPTO 1500 MMPRODUCTS DEVELOPED2000+
Harsha has a state of the art, temperature controlled dust free environment Brass shop which conforms to stringent quality specifications of worldwide customers.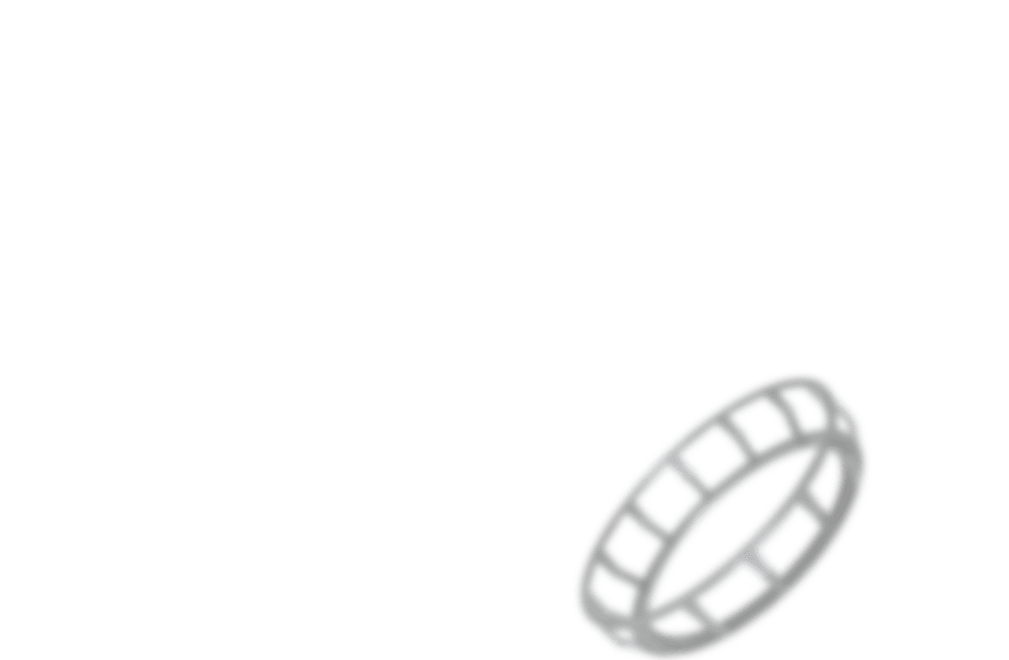 CAPITALIZING OUR EXPERTISE IN STAMPING TECHNOLOGY, WE ARE ABLE TO MAUFACTURE CAGES FROM VARIOUS GRADES OF STEEL AS PER THE CUSTOMER NEEDS.
THESE ARE LIGHT IN WEIGHT, RELATIVELY HIGH IN STREGTH AND ABLE TO REDUCE FRICTION & WEAR.
They are classified in two types
Roller Bearing Cages
Ball Bearing Cages
RAW MATERIAL
AISI 1008 HR/CR
DC01-DD12
SPHD / SPCC
MANUFACTURING CAPABILITIES
SIZE RANGEUPTO 1000 MMPRODUCTS RANGE2600+ TYPES
Vibro process & Shot blasting process
Dirt cleaning equipment with ultrasonic and modern filtering system
State of the art lab facilities for dirt measurement
Various surface treatment on cages HARSHA MANUFACTURES INJECTION MOULDED POLYAMIDE CAGES REINFORCED WITH GLASS FIBRES WHICH ARE WIDELY USED TODAY.
CAGES MADE OF HIGH-POLYMER MATERIALS ARE LIGHTWEIGHT AND CORROSION RESISTANT. THEY ALSO HAVE SUPERIOR DAMPING AND BETTER LUBRICATION PERFORMANCE.
Categories we offer:
Deep Groove Ball Bearings
Self-Aligning Ball Bearings
Cylindrical Roller Bearings
Angular Contact Ball Bearings
Taper Roller Bearings
Thrust Ball Bearings
Cylindrical Roller Thrust Bearings
Linear Ball Bearings
Water Pump Bearings
Other Special Types of Bearings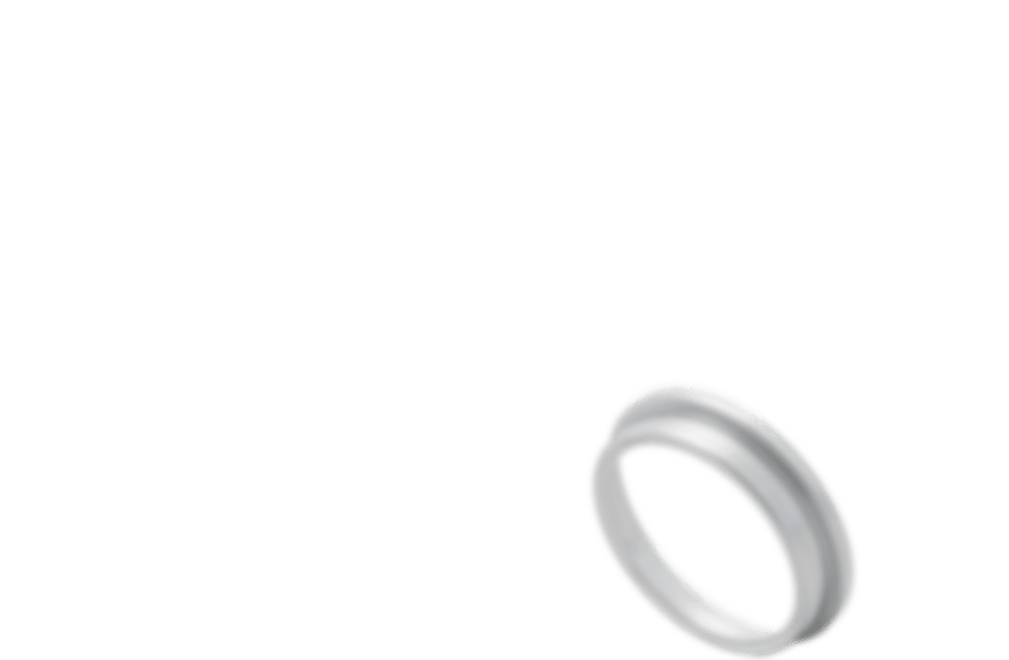 IN RECENT YEARS, AUTOMOTIVE & INDUSTRIAL STAMPING HAS EMERGED AS A KEY MARKET SEGMENT, WHEREIN WE PROVIDE COMPREHENSIVE METAL STAMPING SOLUTIONS RANGING FROM SIMPLE TO COMPLEX DESIGNS AND GEOMETRIES.
OUR CAPABILITY EXTENDS TO MANUFACTURING HIGH QUALITY PRECISION COMPONENT PARTS AS WELL AS SEMI ASSEMBLED MODULAR UNITS THAT ARE BUILT ON OUR OWN ASSEMBLY LINES.
Applications:
Automotive Industry
Bearing and Sealing
Electrical & Appliance Industry
Special Application (Made to order)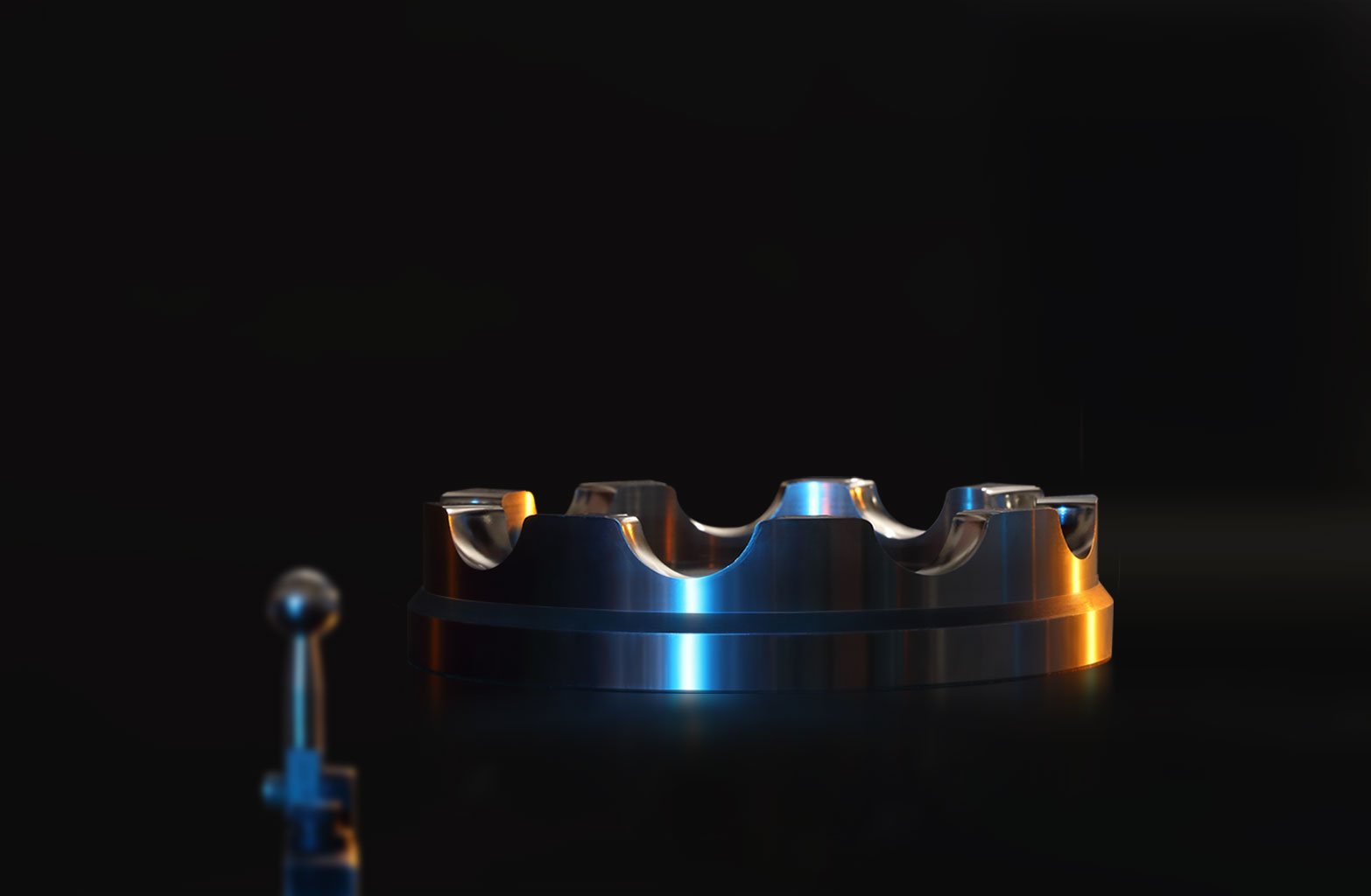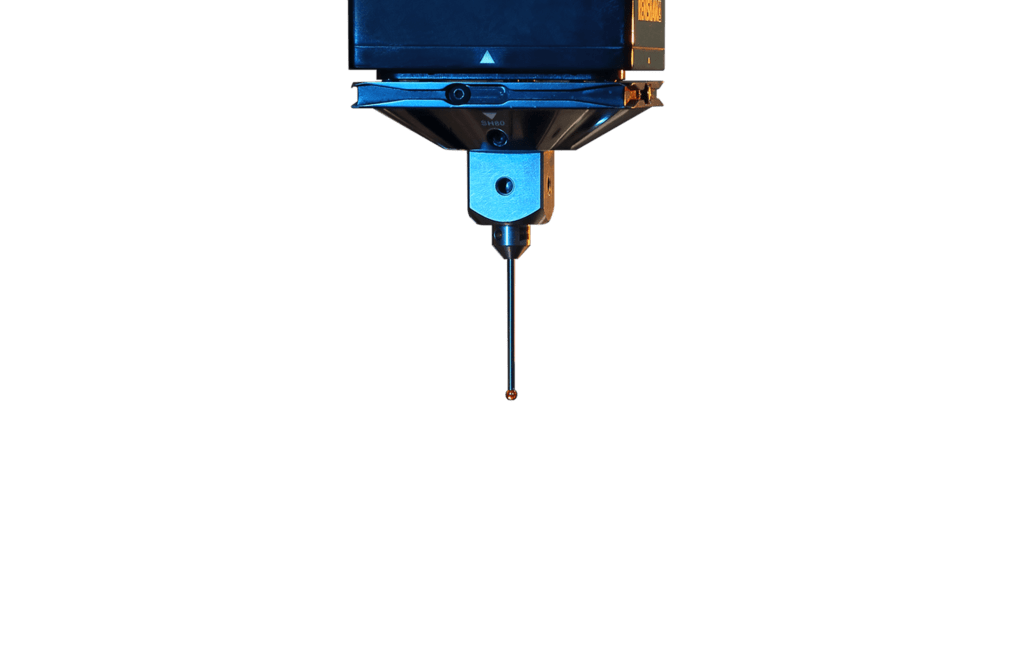 MANUFACTURING
EXCELLENCE
At Harsha, manufacturing excellence is driven on a philosophy of using new age technologies to design, produce, as well as innovate with a strong focus on cost competitiveness and manufacturing flexibility.
All the manufacturing shops, namely Brass, Steel and Polyamide are well integrated with a state of the art tool room and design giving a proven and well-tested capability to deliver bearing cages and stamping components.
The manufacturing bays houses an impressive array of equipment such as power presses from AIDA, Minster, Schuler, etc. and CNC machines from Deckel, Maho, Sodick, Mitutoyo, Brown & Sharp to deliver precision quality products.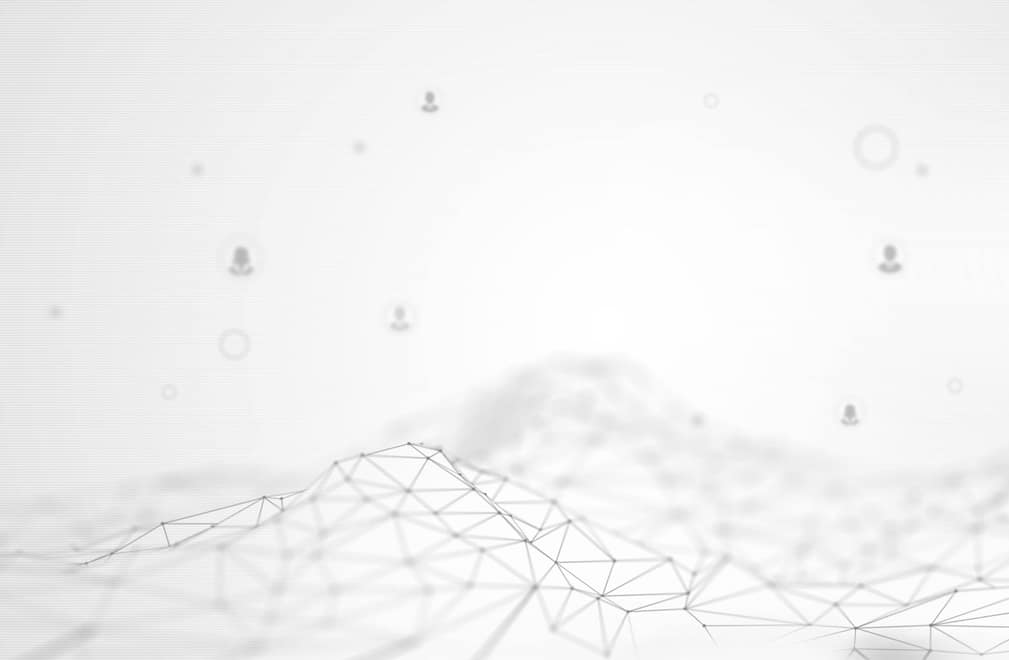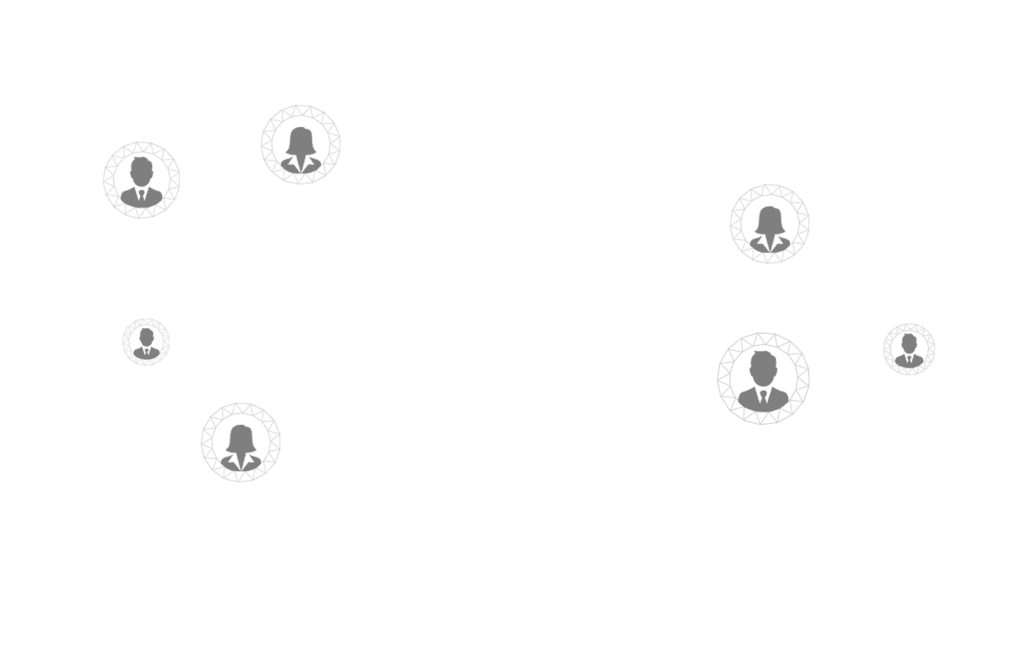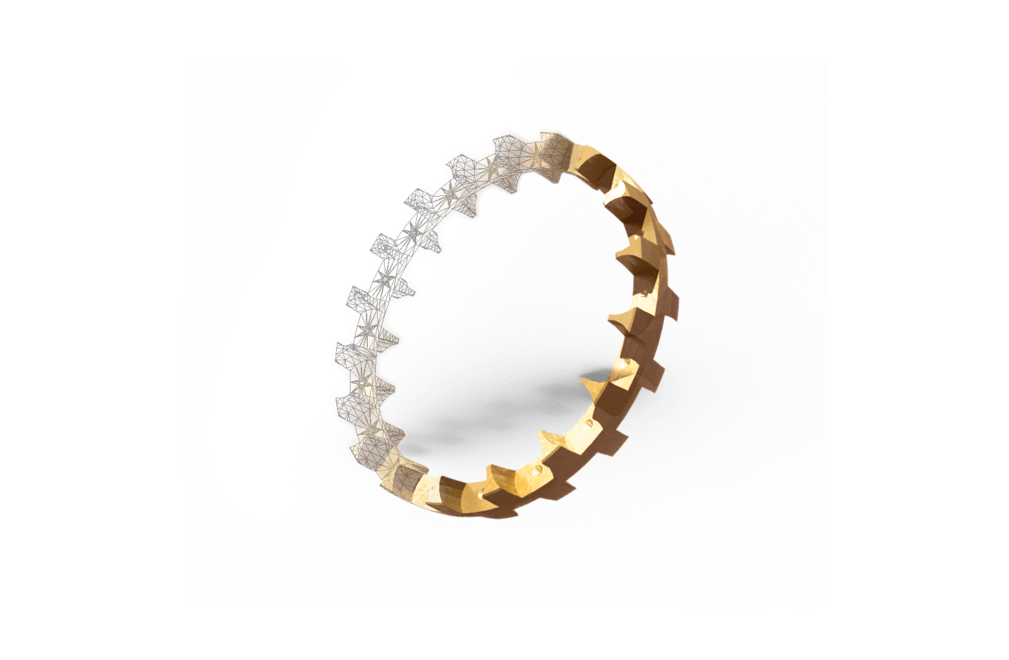 HUMAN
RESOURCES
Developing skills and competency of people is a key priority area for Harsha. The best training modules are used for internal and external training at all levels.
Extensive Competency mapping, radar chart, succession planning are some of the tools used towards Human Resource Development.
Life at
Harsha
HARSHA IS A GREAT PLACE TO WORK. IT SETS THE TONE BY OFFERING AN ENVIRONMENT WHICH IS PROFESSIONAL YET INFORMAL, MOTIVATING AND ENGAGING.
We ensure an ideal work-life balance is extended down the line. Merit is swiftly appraised, recognized and rewarded. Most of the employees feel they are given a stimulating work culture where suggestions, opinions and solutions are welcomed and acted on.
Work life stability extends to the family too where meritorious children in academics, sports or performing arts are well felicitated by the management.
Employees are also made to appreciate their social responsibilities and numerous outreach programmes extends a feel of pride and satisfaction amongst all. Sports on campus generates a competitive spirit by creating a strong sense of teamwork and bonding. As an aggregation, it is what makes Harsha tick.
Training
Center
HARSHA NURTURES A PROACTIVE LEARNING ECOSYSTEM TO STRENGTHEN THE TRAINING AND DEVELOPMENT ETHOS OF THE ORGANISATION.
A robust training calendar focuses on upscaling the core competence of each employee and realise key goals of efficiency, throughputs, rationalisation and performance. Newly recruited employees are provided intensive induction training and culturally aligned to appreciate core values as well as products, process and systems.
There are multiple Training rooms well as a Technical Training Centre which imparts extended engagements through training, mock sessions, role playing and mentoring to anchor each stakeholder to value knowledge integrity and excellence.
Welcome to Harsha.
Welcome to a world which hand holds you for a journey, which is inspiring, fulfilling, and future driven. Anchor yourself to a collaborative and creative environment, which gets the best out of you. Look up to our mentors (there are quite a few), as you will grow in a company of equals who drive organization goals through exemplary teamwork.
Ours is a dynamic workplace, be it in India or China, which itself gives you an opportunity to work with individuals with diverse backgrounds and experiences.
• Dy. Manager – CQA
(Location: Ahmedabad)
BE (Mech. Engg) with 10 – 14 years' experience in automotive industry of handling QMS, RI, Standard Room, CMM, and Metallurgical – Chemical Lab with key competencies viz. knowledge of manufacturing processes – press, shot blasting, heat treatment, CMM programming, vision measurement system programming, good knowledge on GD & T parameters, hands on experience in driving PPAP, APQP, SPC, MSA, PFMEA documents. The incumbent shall be expected to perform the role of Management Representative and Lead Auditor/Internal Auditor for ISO/TS 16949. The position shall report to Vice President – Corporate Quality Assurance.
• Asst. Manager / Sr. Engineer – Customer Quality
(Location: Ahmedabad)
BE (Mech. Engg) / D.M.E. with 6 to 10 years' experience in automotive industry, will be responsible to establish and maintain better co-ordination between the customer and the company, better customer satisfaction, handle customer complaints and visit customers wherever required; with key competencies to understand the customer stated & implied needs/expectations wrt quality, good planning, organizing & coordination skill, good auditing skill, knowledge of Quality Standards – ISO/TS 16949, hands on experience in 7 QC Tools, 8D Analysis, implementation of PPAP, APQP, SPC, MSA, PFMEA. The position shall report to Vice President – Corporate Quality Assurance.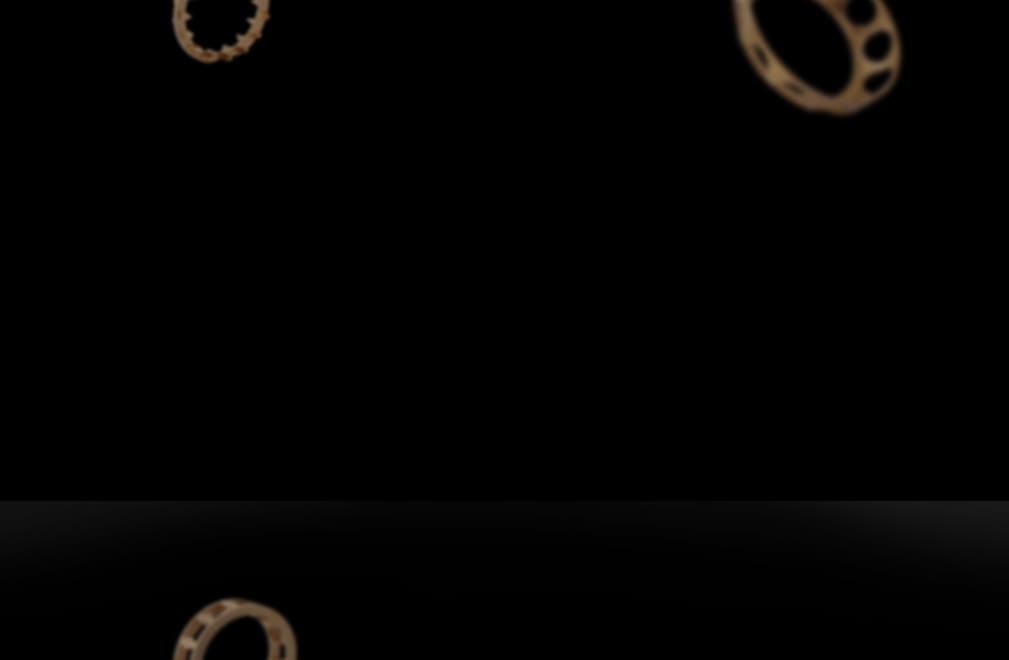 We
Care
HARSHA BELIEVES COMMERCIAL SUCCESS SHOULD BE LACED WITH ACTIVE INITIATIVES WHICH RECOGNIZES THE PRICELESS CONTRIBUTION OF THE WORLD WE LIVE IN.
While sustainable management takes a preeminent position, it cascades down to positively impact our production, employees and society. Our responsibility towards the environment and energy is validated by our ISO 14001 and ISO 50001 certifications and stresses on the need to improve and innovate, simply to conserve priceless resources and energy. As this culture gets assimilated down the line, we drive multiple training and skill enhancement programs for professional growth.
The cumulated benefit of these actions extends to our social responsibility as we assist underprivileged children with multiple challenges to have a better quality of life. We believe that the ideal way forward is through a healthier, greener and happier planet.
ENVIRONMENT
We at Harsha are committed to protect the planet and conserving scarce resources. Our effort to increase efficiency, drive innovation aims to optimize the usage of raw materials, energy and processes and use this aggregated advantage as an environmental benefit leveraged for customer and employee delight.
We follow a broad based environmental protection and occupational safety policy which we have validated across our operations in India,China & Europe.
Our manufacturing locations worldwide are validated and certified according to ISO 14001 (environmental protection) and OHSAS 18001 (occupational safety). These inspections have successfully confirmed we seriously comply and fulfill a uniform standard of environmental protection and occupational safety norms.
We have also implemented an energy management system according to the global ISO 50001 standard. Futhermore We have invested in two windmills and a 1 MW solar plant as a renewable energy investment, stamping our corporate responsibility to conserve the depleting resources of our planet.
SUSTAINABILITY
SUSTAINABILITY IS ABOUT THE FUTURE OF OUR SOCIETY. FOR TODAY'S INDUSTRIES AND BUSINESSES, IT IS ALSO ABOUT COMMERCIAL SUCCESS.
At Harsha we firmly believe that businesses must transform themselves to respect environmental limits while fulfilling social wants and needs. The need of the hour is to focus on innovation, on strategy, design, manufacturing which in itself offers massive opportunities to compete and to adapt to a rapidly evolving world.
We believe that while running a successful business is crucial, we need to find new ways of doing it. To achieve this transformation, we need the capacity of business to innovate and to execute, meeting market needs swiftly, effectively and on a global scale.
At Harsha, we aspire for a world where all humans have access to healthcare, nutrition energy, shelter, mobility, education and economic opportunity delivered in a transparent, ethical and transparent manner without jeopardizing the ecosystem in an irreversible way.